Accountants Lighting Up Your Business
Business Ignition Group, an innovative and proactive Accounting Business helping ambitious business owners grow their business, their profits and their wealth.
Our clients span a wide range of industries and over time we have developed considerable expertise with franchises, the building trades, child care centres, medical practitioners, the fitness industry, architects, and real estate agents. Our industry knowledge provides our clients a serious competitive edge while our specialist services include self-managed superannuation and negative gearing of investment properties.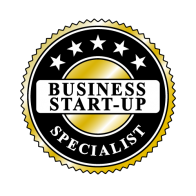 Our clients are primarily ambitious business owners who span the entire business life cycle, from start-up right through to exit and sale. Having mentored so many business owners through the start-up phase we have earned a reputation as business start-up specialists and along the way we have developed a range of tools, templates and checklists to help fast track your business success. Part of our client brief includes helping you cut the time and cost associated with bookkeeping and tax compliance and you'll find we support a range of accounting software programs including cloud based solutions like Xero, Saasu, Sage One and Quickbooks Online. Better quality records reduce our time and your frustration and fees. Together we can then spend more time working ON your business and your marketing.